Brethren, Friends, and Family:
Please remember that each month, our Men of the Lodge host a Community Breakfast on the 1st Saturday the Month (Always Check Calendar, Sometimes Dependent Upon Weather and/or Circumstances). We begin serving a FULL SET-UP from 7:30 am – 8:30 am; leave hungry, and it's YOUR fault!
Take your pick: sausage, eggs, biscuits, gravy, coffee, juice, fruit, pancakes… hash browns??? What else- Oh yeah, usually some doughnuts! This is the perfect opportunity to bring the entire family out to meet your Brethren at Lodge. It is also a wonderful opportunity to introduce a potential new member to our Lodge!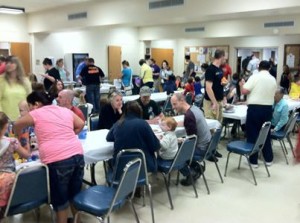 The setting is in Jackson Lodge's Dining Room, and is very relaxed, family oriented, and oh yeah—— FREE! We would encourage any and all of you to drop by, have a bite to eat, and say hello!